Maltese–Latin Sunday Booklet
Ever since the late h.h. Pope Benedict XVI released the Apostolic letter Summorum Pontificum, there has been a growing community of Catholics all over the world praying mass in the extraordinary form, including in Malta (notably at the Jesuits' Church in Valletta). But, as far as I know, there isn't a booklet available with the mass translated from Latin to Maltese for Maltese speaking churchgoers to follow along, which is why I decided to compile one myself.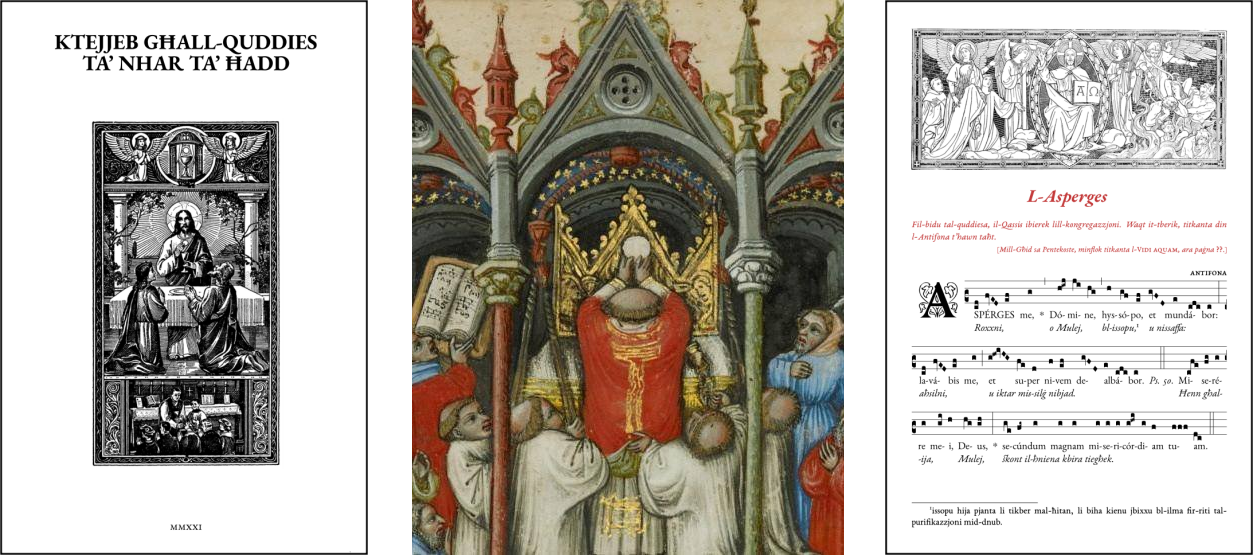 The booklet is still currently a work-in-progress. I plan to include:
A short introduction to the mass,
An explanation of some key differences between the extraordinary form and the novus ordo,
The Asperges/Vidi Aquam,
Ordinary of the mass for high and low masses,
Post-mass Leonine prayers,
The Kyriale (in Latin/Maltese).
The booklet will also include many original illustrations of parts of the mass (thanks to Julia Curmi), to make it easier to follow along. If the booklet starts getting used by Maltese churchgoers, in future I might expand it to include the propers for Sundays throughout the year.